The Shadow Clinic was established in 2009 by founder and creator Ricky Hancock. We have Clinic throughout Australia , United Kingdom and Auckland New Zealand. We take pride in the belief of being the pioneers of Scalp Micro Pigmentation and delivery World Class results. Our practitioners have received International reviews praising our technique with results of the highest World standards.  From the initial contact with each client we take a personal interest understanding your hair loss and what we can do for you. Our priority with each client is to achieve the exact look you are after with the most realistic and natural results.
We do not show images of clients who had treatment performed in other countries by other practitioners. Nor do we have multiple clinics throughout the World run by practitioners with very little experience in scalp pigmentation. Our equipment is state of art made in Germany. Our pigments have been tested and proven for Scalp Micro Pigmentation. Our follicle needles are exclusive and a lot smaller than traditional cosmetic needles. Our clinics are purpose built for smp treatments with the highest of hygiene, comfort and privacy.
Scalp Micro Pigmentation is what we do, it's all we do. "Our passion, your desire"
'You're in Good Hands!' – Our Technicians
Ricky Hancock – The Shadow Clinic Auckland New Zealand.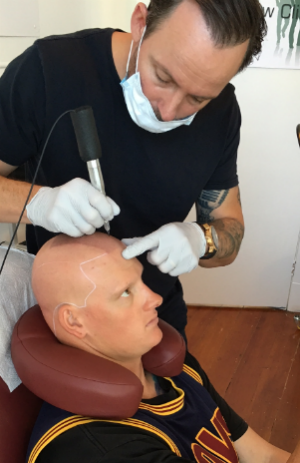 Ricky Hancock is the founder of The Shadow Clinic. He has been involved in the Beauty and Cosmetic tattooing industry for more than 12 years and is an Accredited Nationally recognized Cosmetic Micro Pigmentation technician. Ricky open the first Shadow Clinic back in 2009. He has studied Scalp Micro Pigmentation with the best overseas having spent time in LA. He is very well respected throughout the SMP World having received International reviews praising his technique for creating a soft natural looking hair line. Ricky has also been asked to lecture and teach Internationally.
His passion and skill are apparent as he constantly receives photo updates from his prior clients raving how happy they are with their new look and confidence.
Ricky has some of his prior clients available for 'meet ups' in every major city throughout Australia and New Zealand, another testament proving how happy and proud his clients are.
"To this day I am still amazed at how realistic this treatment can look. I take a personal interest and approach with each individual client in achieving the most natural appearance possible."
---
David Macalyk – The Shadow Clinic Sydney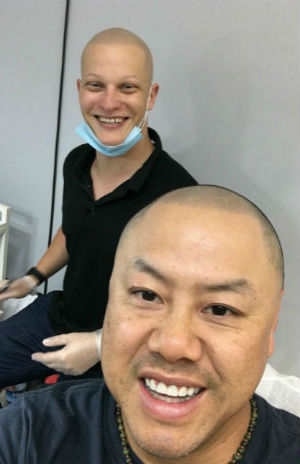 David is passionate about our treatment, having battled alopecia his entire life he knows the detrimental effect hair loss can have on any individual. He has had the treatment done himself and in his own words "This treatment was the turning point in my life"
Having a background in fine arts and holding a Bachelor of Design in Architecture he treats every session as a unique artwork. It is passion and skill that produces the best results every time. Restoring confidence and freedom to his clients is the icing on the cake!
---
Adam Peter – The Shadow Clinic Canberra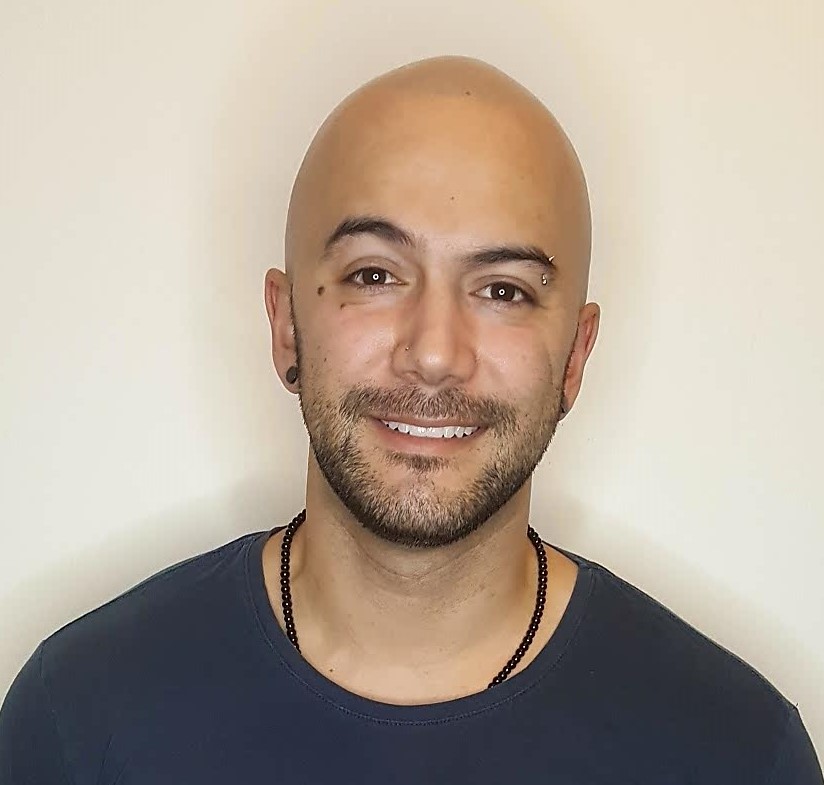 Adam discovered scalp micro pigmentation after chatting to a former client of The Shadow Clinic at his local gym. Impressed by the results he saw up close and in person, he immediately booked in to see David at the Sydney clinic and within hours had his hairline restored. Renewed with self-confidence, Adam knew he had to bring this revolutionary treatment back to his hometown of Canberra to share the life changing results with others.
After extensive training in New Zealand, Adam opened The Shadow Clinic Canberra. With his artistic eye for detail and passion for SMP, Adam loves getting to know his clients and working with them to create natural and realistic results each and every time. Finally there is a real solution to hair loss!
---
Daniel Turner – The Shadow Clinic Manchester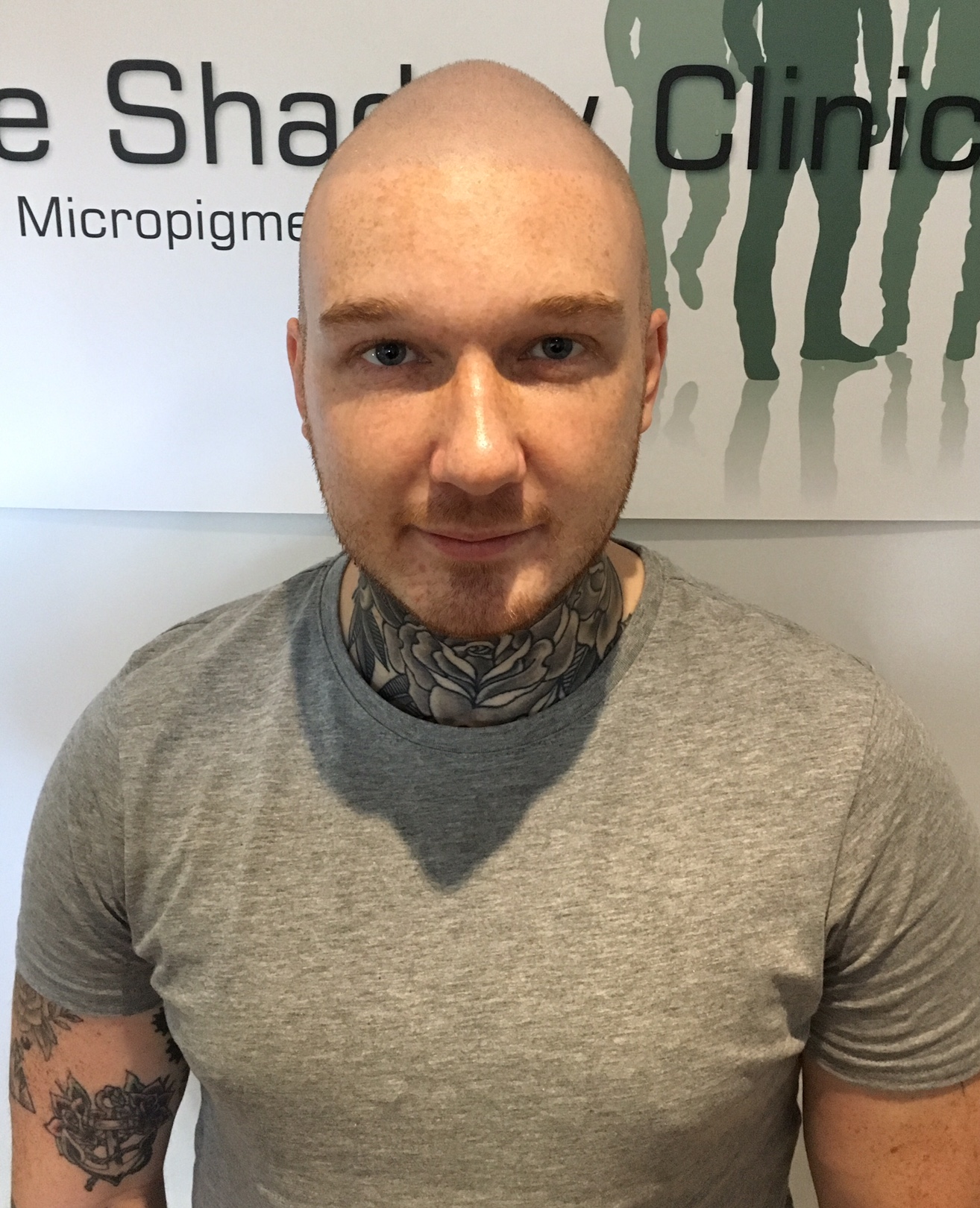 Daniel has always been involved in the search for the best most natural looking hair loss treatment. After discovering and receiving scalp micro pigmentation by The Shadow Clinic he says it has literally changed his life.  With his new found confidence Daniel has grown a passion and skill in performing smp on men throughout Manchester and the UK.  "Being part of The Shadow Clinic team and giving life changing results to others is the best feeling ever! With The Shadow Clinic Manchester you don't need to worry about hair loss anymore!"
---
Lucy Harvey – The Shadow Clinic Christchurch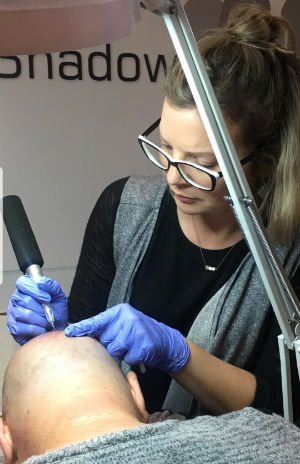 Lucy has worked in the health and beauty industry for 19 years after completing her training in 2000. Her diverse skills and experience have seen her involvement in weddings, photography, film and television as well as advertising.
After discovering Scalp Micropigmentation and The Shadow Clinic's incredible transformations, she knew she needed to bring this service to the South Island for her clients and was compelled to train in the comprehensive process of Scalp Micropigmentation. Her eye for detail and symmetry plus her creative abilities, combined with in depth Shadow Clinic training make her an ideal addition to The Shadow Clinic team.