WHY THE SHADOW CLINIC
The Shadow Clinic was established in 2009 by founder and creator Ricky Hancock. Ricky has performed SMP on over 1500 clients. As well as lecturing and training International he trains all our Shadow Clinic practitioners. We have SMP Clinics throughout Australia, New Zealand and Manchester UK each with dedicated hair loss experts. The Shadow Clinic is internationally recognised and our experience, expertise and results are widely regarded as the best in the world. We spent many years developing our technique as an effective, innovative non-surgical treatment for hair loss sufferers.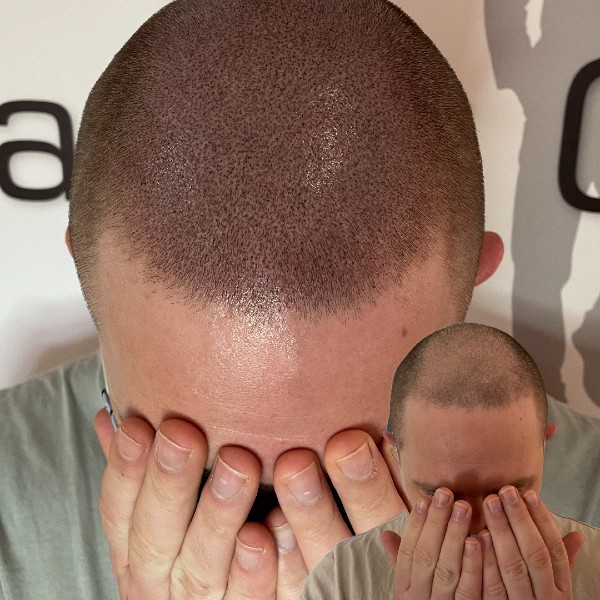 Scalp Micro Pigmentation results leave you with the look of micro hairs that mimic real hair, creating a natural buzzed or shaved hair style, perfect for modern stylish men. SMP is an artistic way of recreating receded hairlines, creating the look of increased density to thinning hair and concealing scars predominately caused by hair transplants / hair restoration. Our SMP treatment uses a sophisticated blend of science and creative cosmetic tattooing in the specialist field of hair loss. Scalp Micro pigmentation treatments are unique, the technique is safe, the results are instantaneous, and represents exceptional value for money in comparison to other surgical and pharmaceutical hair loss treatments.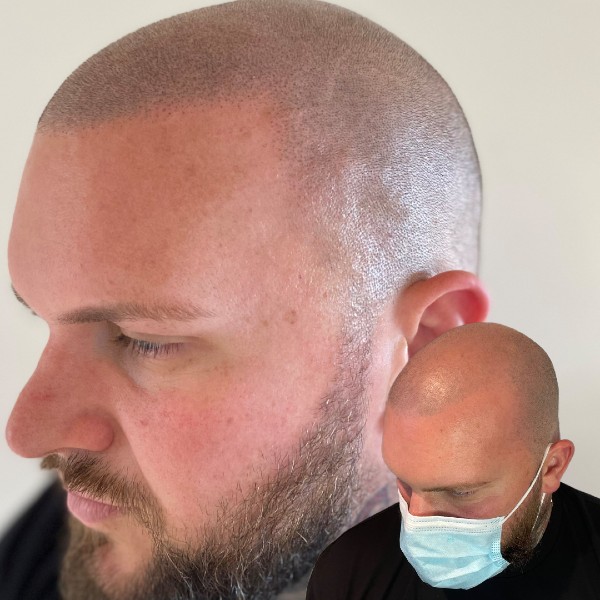 At The Shadow Clinic we are able to offer our clients substantially more experience and expertise in the area of Scalp Micro Pigmentation treatments. Our practitioners have received International reviews praising our technique with results of the highest World standards. From the initial contact with each client we take a personal interest understanding your hair loss and what we can do for you. Our priority with each client is to achieve the exact look you are after with the most realistic and natural results.
As the Australasian innovators of this type of treatment with thousands of satisfied clients worldwide, our technique has been proven and perfected over a period of more than 12 years to enable the most realistic illusion of hair possible. We are proud of our trusted brand, our exemplary reputation and the recognition our technique has achieved as a truly viable alternative to traditional hair loss solutions.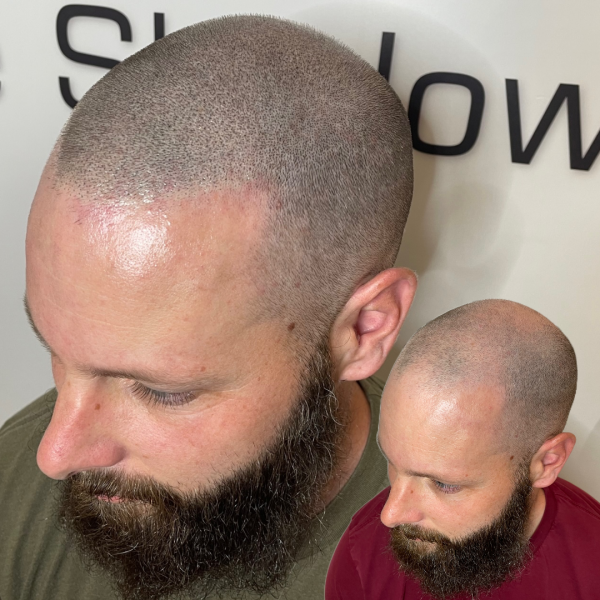 Our equipment is state of art manufactured in Germany. Our Shadow Clinic pigments have been tested and proven for Scalp Micro Pigmentation for more than 10 years. Each pigment come with batch numbers and expiry dates. Our follicle needles are exclusive and a lot smaller than traditional cosmetic/tattoo needles. The Shadow Clinic needles are disposables, used once then disposed of.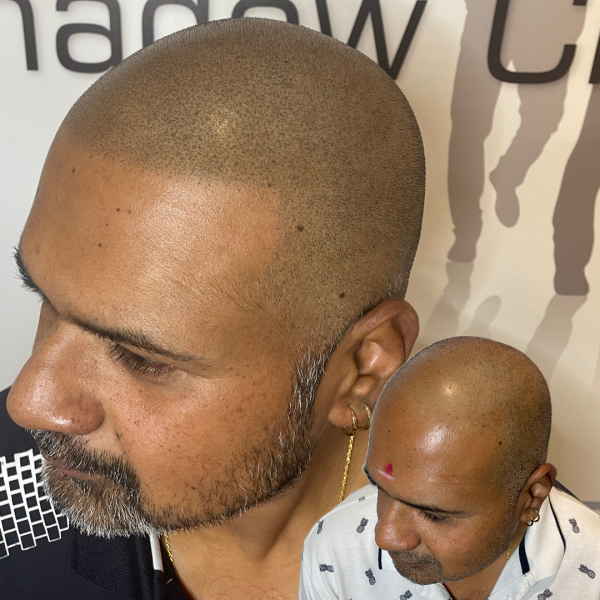 Our practitioners know how important this treatment is to you. After all our reputation walks out the door with you. With The Shadow Clinic you will have the same practitioner from initial consultation through to performing your treatment. The advice, treatment and service we provide are totally confidential and dedicated to you. With The Shadow Clinic you will be provided with a high-quality, clinically proven hair loss treatment with results you deserve.